.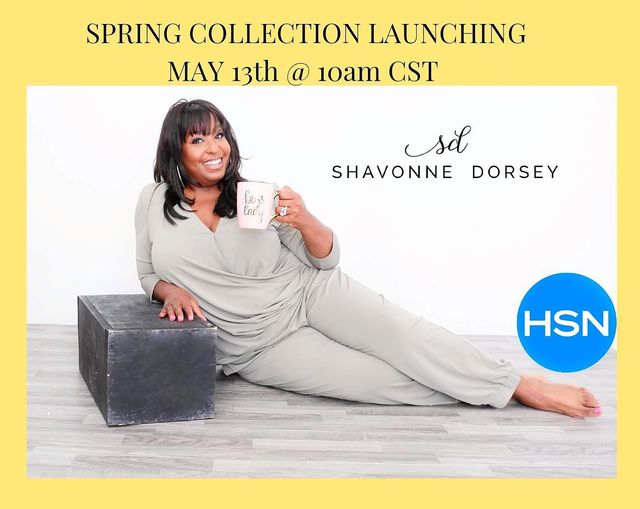 We're shining the spotlight on fashion designer Shavonne Dorsey, known for creating classy and beautifully structured dresses for curvy yet sophisticated women. Since launching her dress collection over 10 yrs ago in which I had the pleasure of hosting a trunk show featuring her unique and well-designed frocks, the designer has expanded her brand assortment to craft beautifully draped garments to complement the curvaceous women from sizes 14 to 26.
For Shavonne it has always been about the dress, making women own their beauty and confidence in her garments. With a degree in business from Indiana and over 10 plus years in corporate sales, the designer knows how to reach her niche market via online stores, private shopping events, her own website, boutiques, and now proudly via the home shopping network.
Join Shavonne on May 13th @ 10am as she offers you a peek into her world as she launches with one of the largest direct-selling networks for women across America. This is really a big deal and we at Black Fashion Week celebrate her accomplishment for offering her unique designs to satisfy the fashion quench of fabulous fashion.
visit https://www.shavonnedorsey.com/ to learn more.