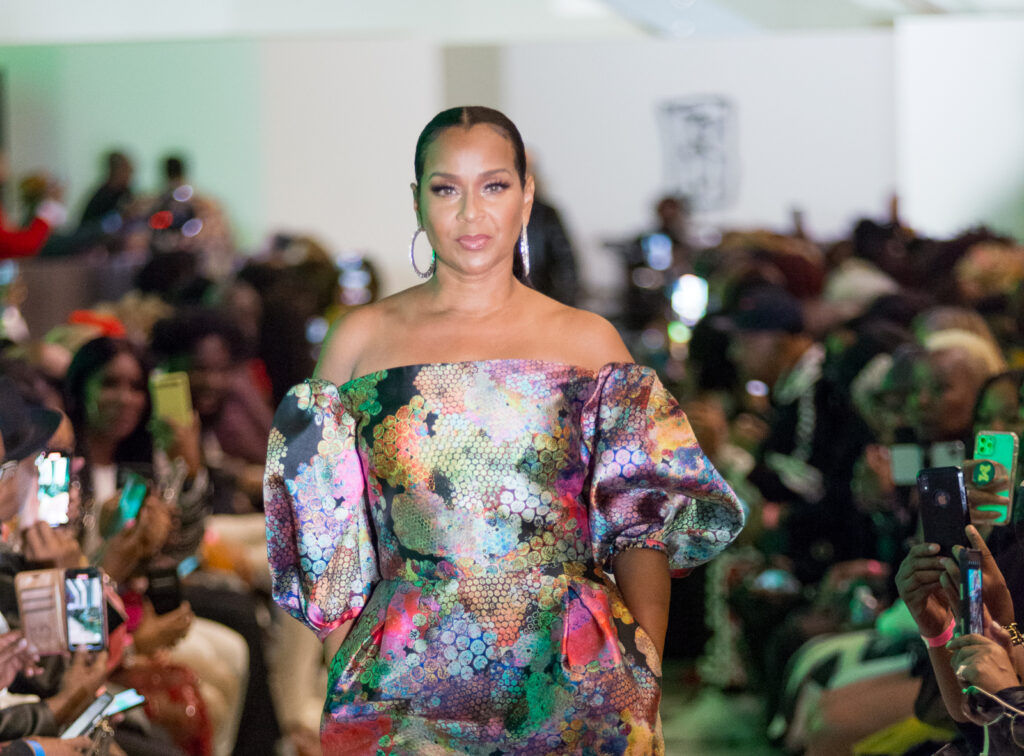 35 Epic Looks From Barbara Bates Designs
On Sunday Oct 17th in  Chicago, celebrity designer Barbara Bates celebrated 35 years of fashion design with head turning looks worn by fabulous local and celebrity models including Lisa Raye and gospel singer  sensation BB Winans to name a few. Some of the cities most elite black officials and loyal  Bates fans  gathered to witness the designer's fashion masterpieces on the runway.  Bate's 70 piece collection consisted of Fall's 2021 top trends infused with the designer's creative magical touch. From  bold colors  like bumble bee yellow and brown in polka dots,  "  I am a survivor" pink in honor of breast cancer month and big, bold  iridescent purple & gold floral designs, the fall colors were incorporated  in excellence. Must we note that this collection did not disappoint this year, in fact the designer's collection never disappoints. Some of the top trends the designer embraced included puff down coats, twill capes, lots of shaggy/furry trims and embellishments,  designer label suits and coats  and tons of fun shawls perfect for the windy city weather.  While we can't remember every detail in each design from the top of our heads, we most certainly can show you, because we  were there front row and happily ready to archive the celebration of 35 fabulous years of Barbara Bates Designs
About Barbara Bates 
Barbara Bates is known in Chicago and nationwide as a leader in creating fashionable styles for celebrities as well as the everyday man and woman. Bates was inspired by the fashionable attire her mother and aunt wore.
She began Bates Designs with a simple philosophy that women can wear anything if it fits them properly. "If it fits right, it doesn't matter what size you are," says Bates. "I believe that whether you're size 2 or 22, if it's presented right, the full-figured lady looks just as good as the smaller lady. When you dress, I believe in being age-appropriate and having something that fits you properly."
Over the years, Bates' designs have stood the test of time. Each piece from her collection represents hard work, creativity, and an attention to detail that's unwavering with a clear vision of what people want.
bio courtesy of  www.barbarabatesdesigns.com
photos courtesy of Black Fashion Week
Photographer @Darrel White