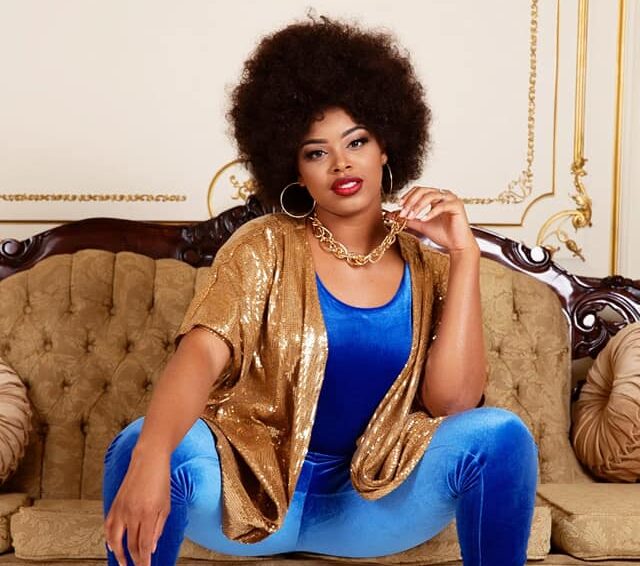 A Modern Holiday With Shavonne Dorsey Designs @ HSN 
Happy Thanksgiving Weekend, We're excited to share Shavonne Dorsey's Modern Holiday Collection is now available at HSN. Earlier this year in April 2021, we shared the great news of Shavonne's Dorsey Designs collaboration with HSN, and how the savvy designer is known for designing fabulous garments for curvaceous women like
Cora Jakes" the daughter of highly acclaimed pastor TD Jakes and many more women size 14-22.  Fast forward to now, and the designer is back at another collaboration with the home shopping network, only this time it's a holiday collection for women' of all shapes and sizes in mind. Black Fashion Week caught up with designer Shavonne Dorsey whose favorite fashion quote is " Your clothes should celebrate, uplift you and others" for a quick interview about how to dress this season in her design interpretation of a modern holiday. 
The interview
BFW: Please share with us your recent success as a fashion designer?
SD: My recent success as a Fashion Designer was when HSN picked up my line through the Big Find  which is a search contest that aims to give new, innovative brands a chance to sell their products to millions of QVC and HSN. 
BFW:What events, awards or accomplishments would you like us to spotlight about your  business during and post covid
SD:  My first collection with HSN had two items that sold out upon being released. That was a huge accomplishment for a new designer to HSN. 
BFW: Describe the fabrications, silhouettes and colors choices  of your most recent fashion collection with HSN? I like to use high quality jersey fabrics with stretch and chiffon for ease, flow and femininity. I also am offering beautiful sequin fabric with some elasticity to it.  
BFW: What is the overall theme and concept behind the collection? 
SD: The overall theme and concept of my collection is the Modern Holiday. The concept is based on all that we have been through since the pandemic. Women are spending the holidays with a greater sense of gratitude, and humility because SO many of us have experienced trauma, fear and some of us have witnessed death, due to COVID. My collection is inviting women to celebrate the holidays with beauty, grace and gratitude. The collection is about women celebrating life, with family and friends at intimate gatherings and meaningful moments.
BFW:  What is the price range of the collection? 
SD: The price point ranges from $35-$110. Shop online @ https://bit.ly/3c71DaQ
BFW: What's next for your fashion brand?
SD:  I am working on new projects with HSN and I'm excited to share them.  
Visit the designer @ https://www.shavonnedorsey.com/ to learn more about her  where you can buy her clothing. 
Happy Thanksgiving Weekend