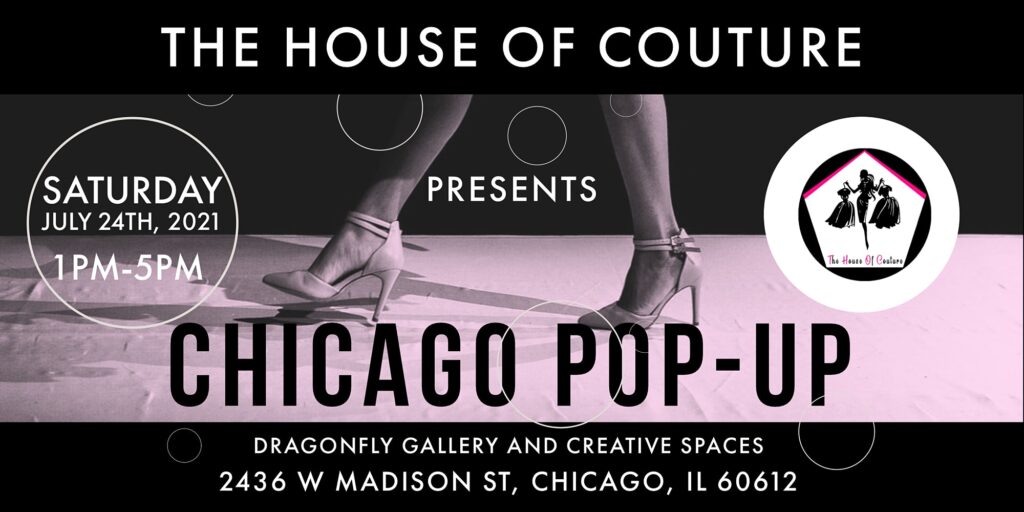 The House of Couture  Owner Returns Home For A Summer Fashion Pop-Up 
Betty Branch, owner and founder of The House of Couture is returning to her home town ie our town the Chi-Town as we call it to host a fun summer fashion pop-up shop.  Betty  A graduate of Chicago State University with a Bachelors in Marketing, migrated to Houston, Tx years ago to pursue a career in Healthcare. Her love a fashion led to the opening of her current store The House of Couture Houston launched in 2015, where she serves savvy career women and fashionista's who love to stand out in a crowd, with trendy fashion, one of kind jewelry, handbags, candles and spa products for every occasion. 
Betty not shy to Chicago, will host her event Saturday July 24th   In the city where she tributes to home of it all. Ladies can expect to sip from an open bar,  nibble on delicious treats, enjoy great music all while taking fun selfies on site. This is one Pop-up shop you don't want to miss nor be late to bc the st 2-shoppers to arrive will receive a complimentary goodie bag valued at $50. Did we mention there will be free gifts for shoppers who spend $50 or more. 
Now This is how you return home for a pop-up shop.