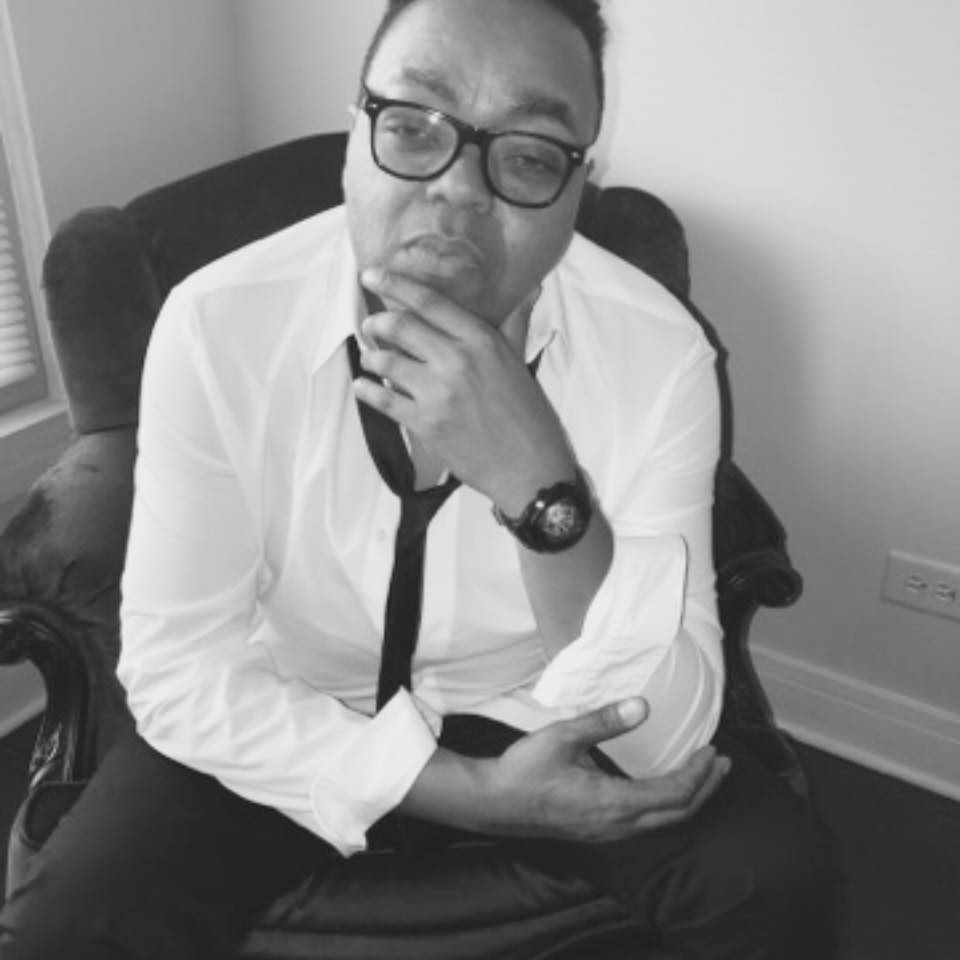 Fashion designer Stevie Edwards born and raised on the South side of Chicago got his start in fashion by attending Dunbar Vocational High School majoring in tailoring. After discovering his talent in fashion, he proceeded to continue his fashion journey by attending the Illinois Institute of Art majoring in Fashion Design. While participating in the school's annual fashion show, Stevie's designs were seen by the late great fashion icon Mrs. Eunice Johnson (Ebony, Jet), who then purchased Stevie's designs to be included in the annual international ebony fashion fair show. This recognition also lead to an editorial spread in ebony magazine as "black designer on the rise" and an appearance on the Oprah Winfrey Show to receive recognition for his accomplishments.
Discovering his niche in fashion, Stevie went on to work under local designers such as Barbara Bates and Reginald Thomas where he gained more experience in his fashion journey.
Branching off on his own, Stevie debuted his men/women collection which were carried in local boutiques around Chicago. There was such a high demand for his one of a kind designs Stevie decided to open his first freestanding boutique, 'collections', in Hyde park, Collezioni studio in the West Loop and his duplex store Collezioni in the Gold Coast. These boutiques also carried high end men and women designer shoes which Stevie imported in from Italy during his fashion buying trips.
Moving forward to concentrate and building his brand Stevie opened his "I luv Stevie" boutique in the South Loop which carried Stevie's exclusive one of a kind designs made by the designer himself.
Stevie has had major editorial and has been featured in several magazines and newspapers such as Vogue, W, Ebony, Chicago Social, Hyde Park Herald and the Miami Herald.
Stevie designs have graced the bodies of celebrities such as R. Kelly, Diana Ross, Jody Watley, Patti LaBelle, Whitney Houston, D'Angelo, Lisraye McCoy and Chicago's R&B diva Terisa Griffin. Stevie has also styled and designed clothes for music videos.
Stevie is looking to re-open his free-standing boutique that will carry his collection for men and women and continue building his "I luv Stevie" brand, so stay tuned!!
For more information please feel free to contact him:
www.facebook.com/stevieedwards
www.facebook.com/iluvstevieboutique
Ig:steviethedesigner
Twt: @stevieedwards