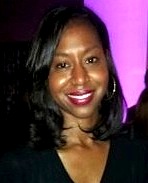 Fashion Designer Antoinette M. Stone works closely with women to create a complete classic look. For more than a decade, Antoinette has brought her passion and experience to women looking for a style that is sophisticated, glamorous, and truly incomparable. Over the years, she has learned what consumers prefer in terms of apparel and accessories from her personal experience as a Bridal Sales Consultant. Her success in the past has stemmed from her passion to be the very best.  Antoinette has many talents that include Fine Arts and Graphic Design. She has studied various fields within the Fashion industry but her first love is Fashion Design. A master craftswoman, Antoinette also designs complementary jewelry for a chic look.
Antoinette has always had an appreciation for Art and Fashion, but it was not until she attended an art institution her interest in Art and Design turned into a passion. In 2016, she received her Business Expansion Certificate from Santa Clara University.  In May 2013, she graduated from the Academy of Art University with a Masters degree in Fashion Merchandising. In May 2008, she graduated from Howard University with a Bachelor degree in Fine Arts. In 2005, she graduated from the School of Art and Design at Montgomery College with an Associates degree in Visual Communications.
Creating a one of a kind dress for her clients is Antoinette's number one priority. Antoinette Marie Bridal provides women with beautiful bridesmaids dresses and offers a wider assortment of styles to complement their lifestyle. All gowns are constructed with the highest quality of luxurious fabrics and embellishments. Her mission is to provide women with fashionable dresses and accessories that are classic and beautiful. Antoinette aesthetic is clean, edgy with a tailored look.  She believes in timeless, elegant pieces her clients will continue to adore over the years. Antoinette is known for her signature touches of classic glamour.