We are proud to introduce you to Therese Jones of Therese Marie Collections. Recently we caught up with her and was able to retrieve her latest collection shown on the runway during  Milwaukee Fashion Week. The Oscar & Stella Awards/ Red Carpet Designer featured her new /Spring Summer 2020 collection entitled " Travail D'Amour" which  means a Labour of Love. The entire collection  features bright pops of color in stunning day and evening separates made in satin, sequins fabrications to name a few.  Each piece in the collection ranges from $65-300 and is custom designed to flatter each new customer. The designer is excited to announce she caters to a diverse group of  women ranging from size 0-3x  and this new collection will be mass produced for sale.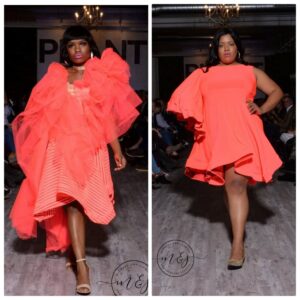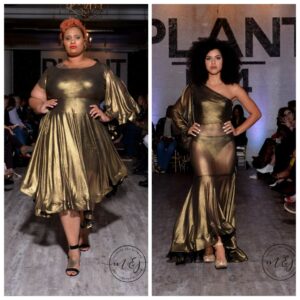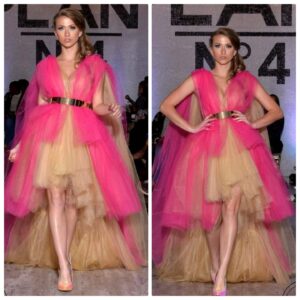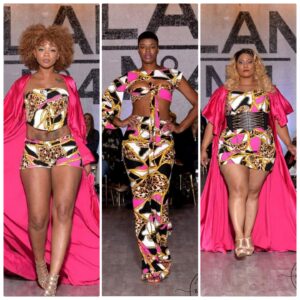 See the Designer's Previous Collection and our Q & A with Therese
"Fierce Feline"
Collection
BFW: Can you elaborate on this collection and why you chose leopard prints and your color schemes for the collection?  and what  was your inspiration behind collection?
TJ: The Collection is called "Fierce Feline" I chose leopard because it is a very versatile print. Leopards are both strong and gentle creatures which  also can describe most women.
"In my Wisconsin design studio I have 2 large windows and as I was creating this line in the winter, I noticed  the sky was cloudy for days. I was just wanted the sun to come out for a moment. Then it hit me to add bright yellow fabric to the collection. The yellow color definitely brought and energy and vibrancy to the collection. Also It pairs beautifully with the leopard print.
BFW: What was your inspiration behind collection?
TJ: "My inspiration comes from the bold print of Leopard!! Some women run from it because of its boldness. So I purposely designed garments out of this print for all shapes and sizes. Dresses with in polyester, mesh, tulle  combine in this leopard print. I wanted a fierce strong collection with a nice soft balance with the color yellow. I think I achieved that with this collection."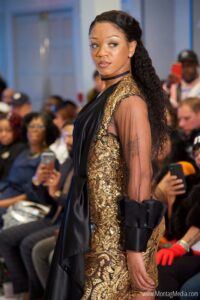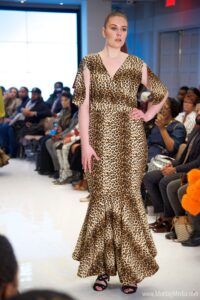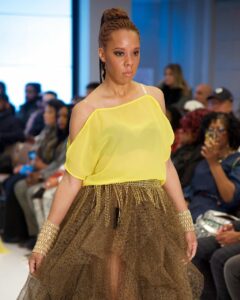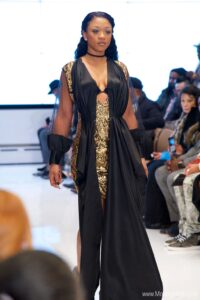 About Therese 
Therese Jones was born in Detroit, Michigan and was inspired by her mother's fashion style. The Milwaukee designer began sewing in late 1990s and studied fashion in Nashville, TN at IADT International School of Design. After school, she began working at local dry cleaners as the in house seamstress. In 2010, Therese began showcasing her designs in local fashion shows in Milwaukee, WI and most recently  during New York Fashion Week. She has been blessed to  create a custom clothing for  the Correspondent Renee O'Shea for the Oscar's 2018.  Therese has appeared in  Sapphire Emerald Magazine several times.  In July of this year, she appeared in her first television interview on Comcast "Keeping it Real with Shania". Therese has since then been featured in a host of local shows in the Midwest, her home town as well as during the covetous NYC runway shows.
Therese Celebrity Clients have included Atlanta's Monei Sutton actress and host of World Star, Bet's Def Comedy Jam Comedian & Actress Kelly Kellz, Lady Dee Radio & Award Winning TV Host of "Sisters Strengthening Sisters" and finally gospel music artist "Mz Tiffany" a nominee for the 2019 Stella Awards.
Designer Therese Marie is from Milwaukee, WI she is the  founder of Tmccollection she has  showcased her line for New York Fashion and worldwide. She has dressed celebrity clients that have been on platforms such as Bet , and  Oscars and Stella Awards for their Red Carpet looks.   Therese Marie has been featured in multiple magazines, radio and television. Most recently showcased at 2 Essence Fashion shows in New Orleans 2019. Also Milwaukee Fashion Week 2019.
You can find Therese Marie  featured fashion designs at www.tmccollection.com
Facebook: https://www.facebook.com/therese.jones.50
Instagram:https://www.instagram.com/therese_tailoring/
Email: tmccollection@gmail.com